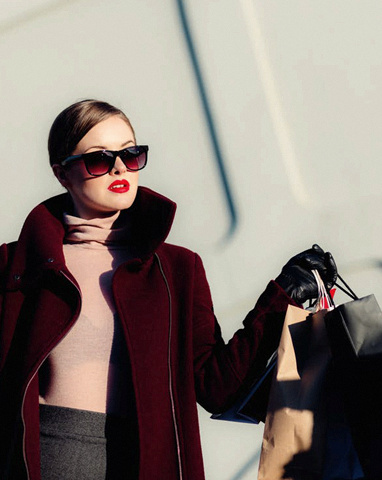 SHOPPING ACTIVITIES
Going for a shopping spree, and looking to spare yourself from dragging a bunch of bags around public transport or worrying about finding a parking spot? Contact Springfield Yellow Cab and book the best "taxicab near me" vehicles to enjoy your shopping activities as you should – in style.
Our taxi rates are fantastic, and you'll always get a clean vehicle, maintained to the letter. Whether you are going alone or are taking a few friends with you, riding in a Springfield Yellow Cab will relieve you of traffic jams and parking worries, and help you focus on what really matters: enjoying your day!
Taxicab On-Call Service
Whoever said taxicab rides are for the lux outings only, right? Make your life easier and book a Springfield "taxi nearby" when running daily errands, too! Yes, things like grocery shopping, picking up dry cleanings, dropping that paperwork to your best friend or picking up your kid from school could all be handled stress-free and quickly because Springfield Yellow Cab understands the 21st-century dynamic and is here to help you stay sane.
You can choose a door-to-door or hourly option and book a journey with us for any occasion regardless of the area and/or location. Airport Transfers, Business Travels or Special Occasions fall under our service categories along with the service optimized for the passengers with a disability (Wheelchair Accessible Cab Service), Seniors On The Go and Round Trips. Other services available are Package Deliveries and Lost & Found.
You can always count on a prompt and reliable service with Springfield Yellow Cab, no matter where you are going or what type of the service you have chosen to book. Book your ride via our YC App, the booking widget on our website or call us at 703-451-2255 and our customer support will arrange your transportation. Our team is looking forward to serving you.